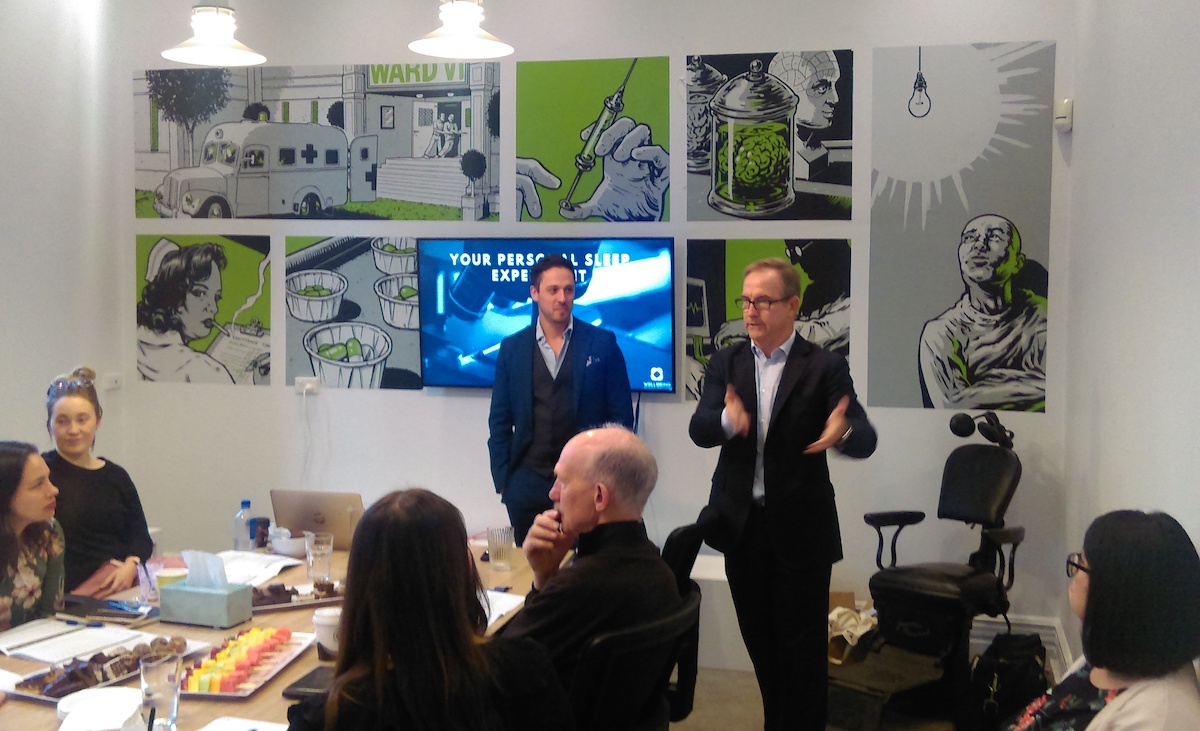 Tonic Media Network and the Wellbeing Science Institute run Agency Sleep campaign to improve health & wellbeing
4 July 2019: Tonic Media Network, Australia's leading health and wellbeing network has partnered with the renowned Wellbeing Science Institute to run a campaign to help combat poor sleep, and improve the health and wellbeing of staff within media agencies across the country.
40% of Australians are not getting enough sleep and a recent Federal Government report has put the financial cost of this nation-wide exhaustion at $26.2 billion a year.
Furthermore, 58% of media agency staff surveyed by Tonic Media Network identified that they are concerned about stress, which impacts on a person's sleep. Inadequate sleep was a factor in more than 3000 deaths in 2016-17, over 77 per cent of which were related to the effects of inadequate sleep on heart conditions.
In response, Tonic Media Network is joining forces with the Wellbeing Science Institute and running free Sleep Workshops at media agencies in Sydney, Melbourne and Brisbane.
These sessions include teaching participants how to evaluate their sleep patterns and practical advice on how to get a better night's sleep.
Tonic Commercial Director, Jack Mortlock, said: "Lack of sleep and high stress levels are particularly prevalent in the media industry, which has a reputation for being a very demanding work environment.
"These workshops are designed to provide the tools and strategies to get the best possible sleep," Jack said.
Tonic National Agency Director, Sev Celik says Steve Johnson is the perfect person to deliver these sessions as part of its Healthy Living Program, given his expertise and reputation.
"Steve is a wellbeing consultant/advisor to leading professional sporting organisations including the NRL, Australian Cricketers' Association and the Australian Defence Force," Sev said.
The Wellbeing Science Institute's CEO, Steve Johnson is excited about conducting the workshops and making a real difference to the sleep and overall lives of media agency staff.
"Poor quality and short duration sleep negatively impact our emotions; our ability to learn and remember; and the quality of our relationships. Chronic poor sleepers are more likely to be overweight; suffer from mental illnesses; and acquire chronic diseases. But the good news is, with the right knowledge and skills, people can get their sleep back on track quickly," Steve said.
It's expected that 1000+ media agency staff will participate in the workshops from over 32 agencies, with teams having the opportunity to take part in the Wellbeing Science Institute's Personal Sleep Experiment.
Of the 10 Agencies that have participated in the Sleep Seminars to-date, the feedback has been overwhelmingly positive, because people are learning real skills that they can apply in their personal lives.
Tonic Media Network reaches an audience of 16 million plus Australians every month and has 7,500 media assets positioned in over 5300 GP, pharmacy and hospital waiting areas across Australia. Tonic also owns Australian consumer health website, www.myDr.com.au which now has over 2 million visitors a month.
The Wellbeing Science Institute is a world-leading organisation focused on evidence-based, holistic wellbeing that is preventative and developmental. The Institute works with leading sporting, military and corporate organisations. For more information visit www.wellbeingscienceinstitute.com
*Federal Government Inquiry into Sleep Health Awareness in Australia April 2019' 1/2