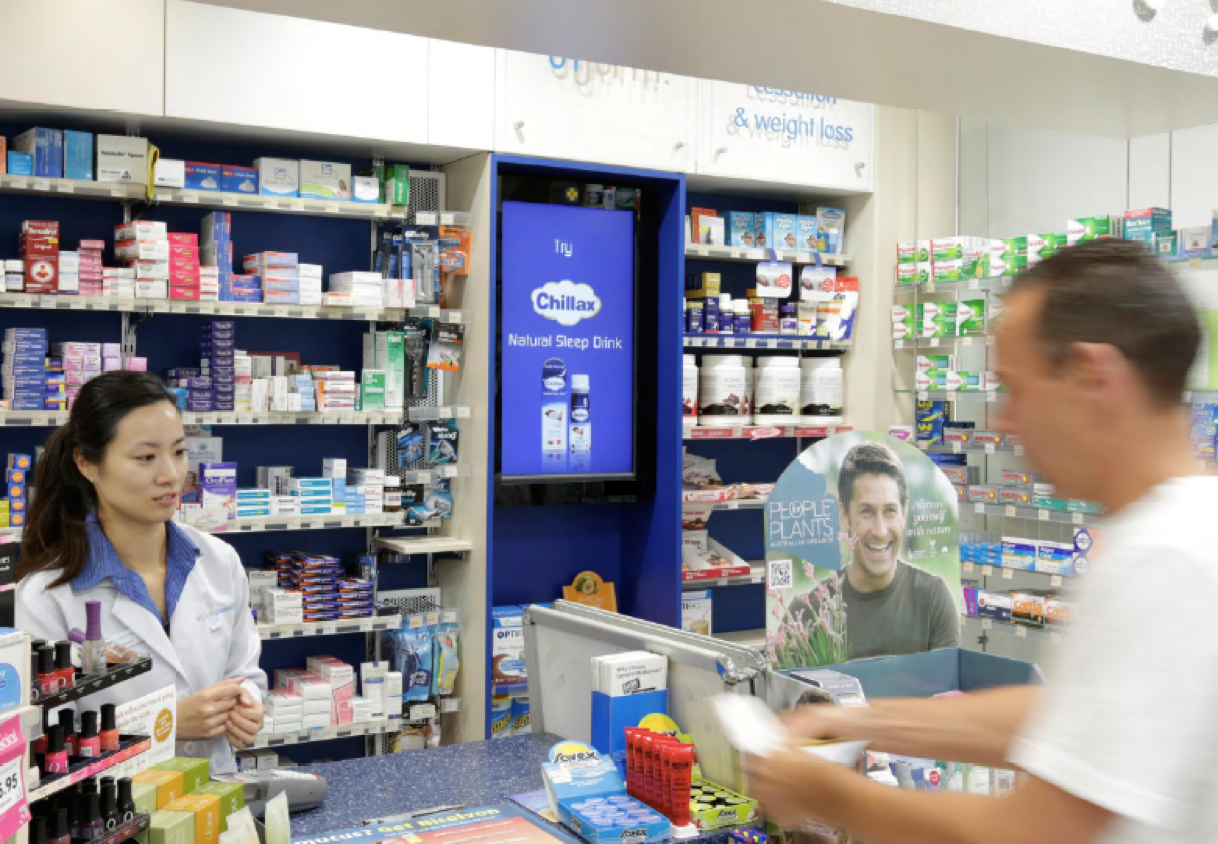 Are you interested in increasing your revenue?
 Expressions of Interest – Tonic Pharmacy Screens
 We are pleased to announce that Tonic Media Network's Pharmacy Screens are being installed in pharmacies in your area, and we are seeking further Expressions of Interest.
 So, what is the Cost? 
Pharmacies will receive the screen and ongoing maintenance free of charge.  All we ask in return is that the screen must be kept on during operational/business opening hours. 
How will the Tonic Pharmacy Screen increase revenue and promote your services?
The Tonic Pharmacy Screens are an excellent resource to promote internal services such as immunisations, adjusted opening hours, Pharmacist consults, blood pressure monitoring, blood glucose levels, managing medications, pain management, asthma management, and much more. The other revenue driver for your business is the sales uplift the screens can provide by promoting OTC and beauty products at the point of sale, we have clear data to support this and one of our customer care team would be happy to share this information with you.
 What content will be on the Pharmacy Digital Panel? 
The content will include health, wellness and lifestyle topics as well as news and weather updates. There will also be sponsored content or advertising from government, non-government and commercial sources that aims to engage and educate consumers at the point of sale. The screens play loops of content with each piece being 10 seconds long. You will have the opportunity to have 3 of these slots to advertise your services as part of this offering.
 The Tonic Pharmacy Screen measures 30-42" (about the size of a medium flat screen TV) and is usually mounted on the ceiling or in a corner or wall close to the Point of Sale (register) or prescription area.  The screens are in Portrait format (unlike regular TV screens) and do not have sound.  Installation will be carried out by qualified Tonic technicians on your behalf.  The Digital Panel uses your Pharmacy internet to operate – internet usage will however be small – a low bandwidth service that only updates content a few times a month.