What We Do
We inform and engage Australians at the point of care, empowering them to ask the right questions and make informed decisions about their own health in partnership with their health practitioner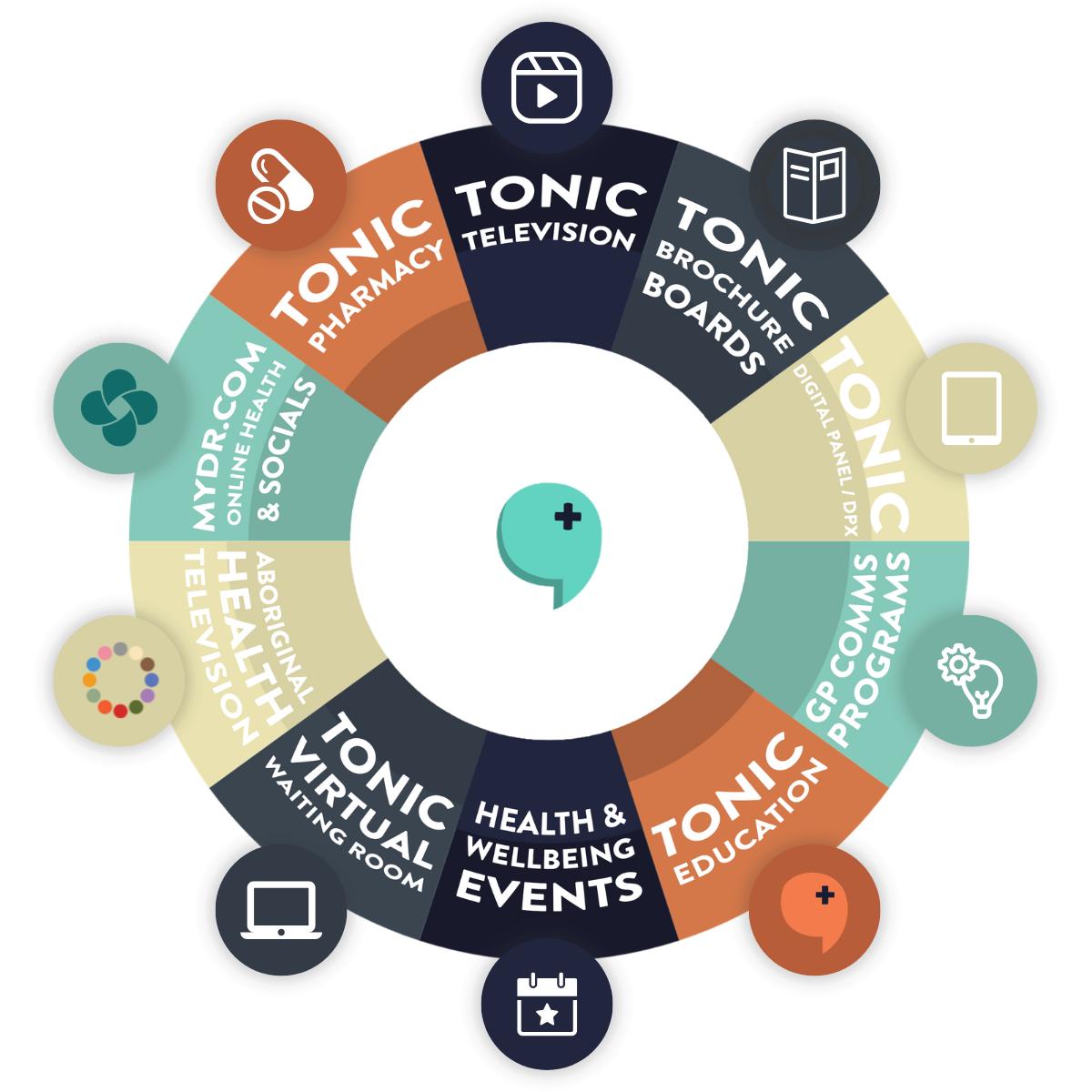 Tonic's 360 suite of products and services helps consumers and health professionals bridge the gap of health literacy. 
Our platforms engage consumers about health and wellness by providing them with the knowledge and information to achieve their desired health outcomes.
Tonic is the largest national digital OOH health network, broadcasting carefully curated video, audio, and captioned content that engages viewers with health, wellbeing, and lifestyle information

We acknowledge and respect the Aboriginal and Torres Strait Islander peoples of Australia, and pay tribute to the wisdom of both past and present Elders.
We celebrate their connection to the land, waters and seas and acknowledge them as the first artists, the first storytellers, the first communities and first creators of our culture.
This land was, is and always will be Aboriginal land.