Tonic Virtual Waiting Room
We have partnered with Coviu to provide health and wellness literacy in Coviu's virtual waiting area. Connect your clients to Australia's largest health and wellbeing media network while they wait for their virtual care consultation.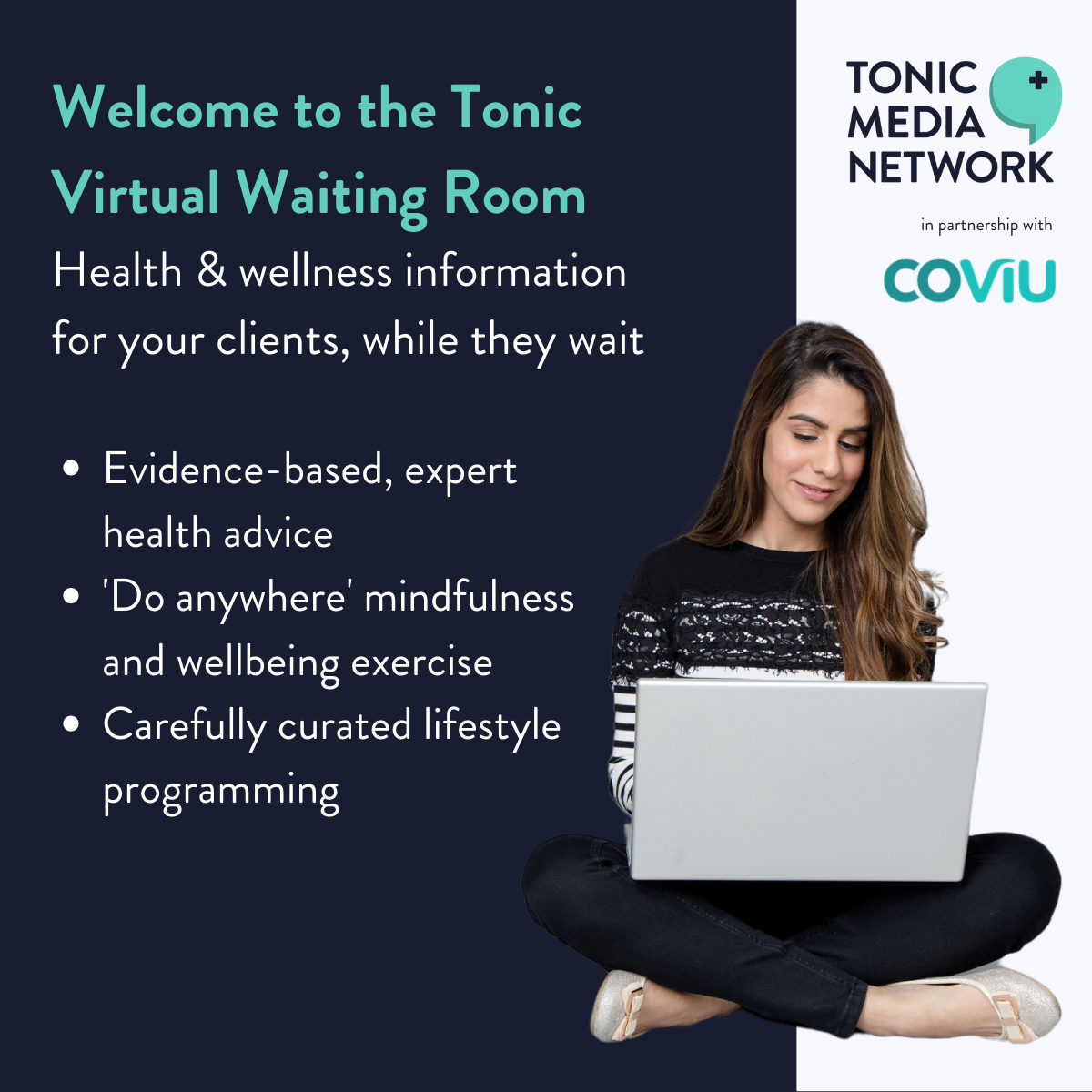 Tonic Virtual Waiting Room is a new and engaging alternative to playing music in the waiting room with video content specifically curated for your clients.
The video is regularly updated and creates a safe and relaxing environment before the consultation begins.
We are thrilled to be partnering with Coviu to provide health and wellness literacy for your clients through the Tonic Virtual Waiting Room.
Connect your clients to Australia's largest health and wellbeing media network while they wait for their virtual care consultation.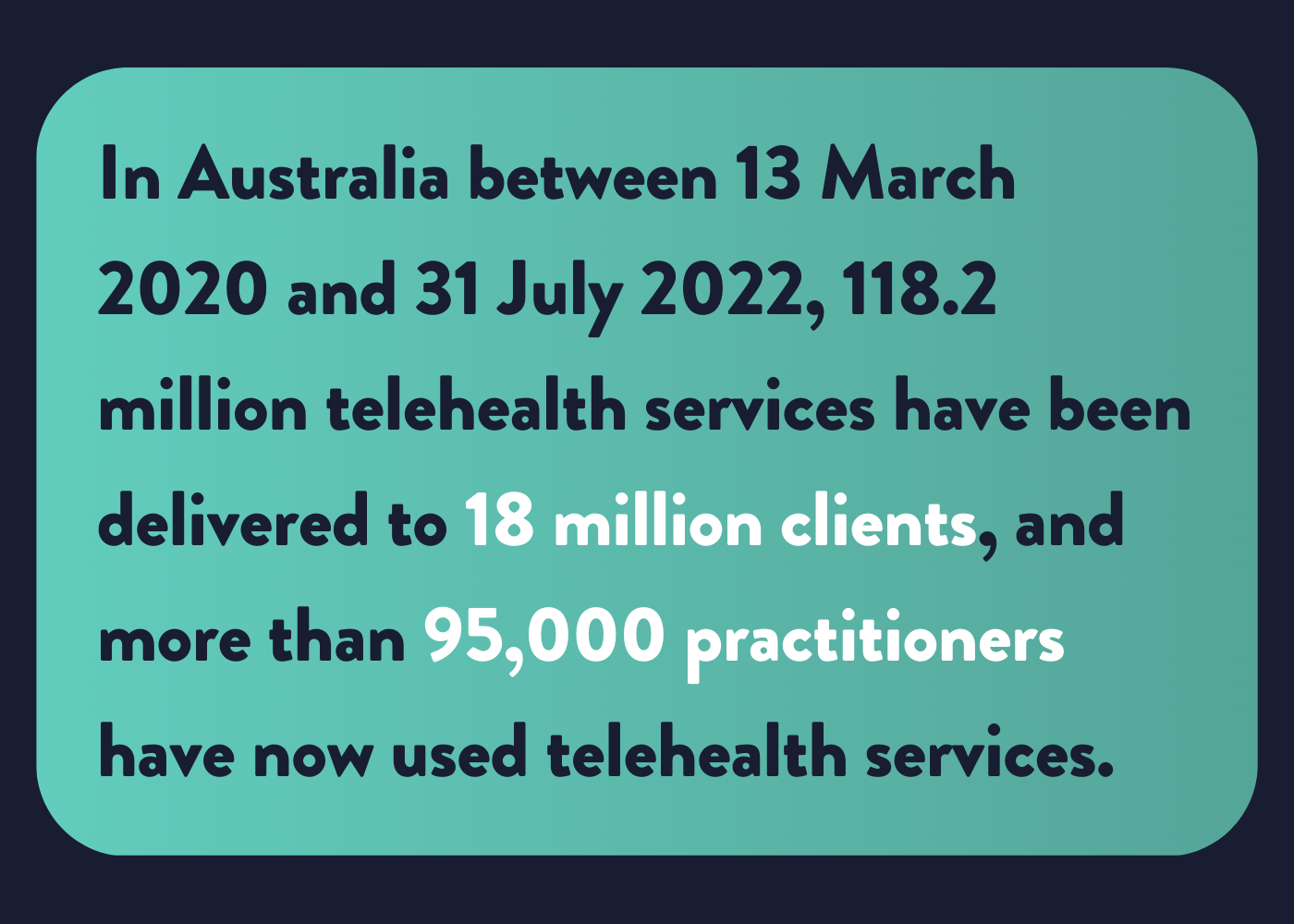 Benefits for Clients:
Capture attention with original, trustworthy programming designed to inform and empower clients whilst they wait for their appointment.
Featuring a carefully curated mix of content, the Tonic Virtual Waiting Room Video engages and informs clients while they wait, increasing client satisfaction. Clients that have a positive waiting experience are more likely to have a positive impression ahead of their session, leading to improved client satisfaction and higher retention rates.
Enhances the overall client experience, showing them that their comfort and wellbeing is valued, by making the waiting time enjoyable and beneficial.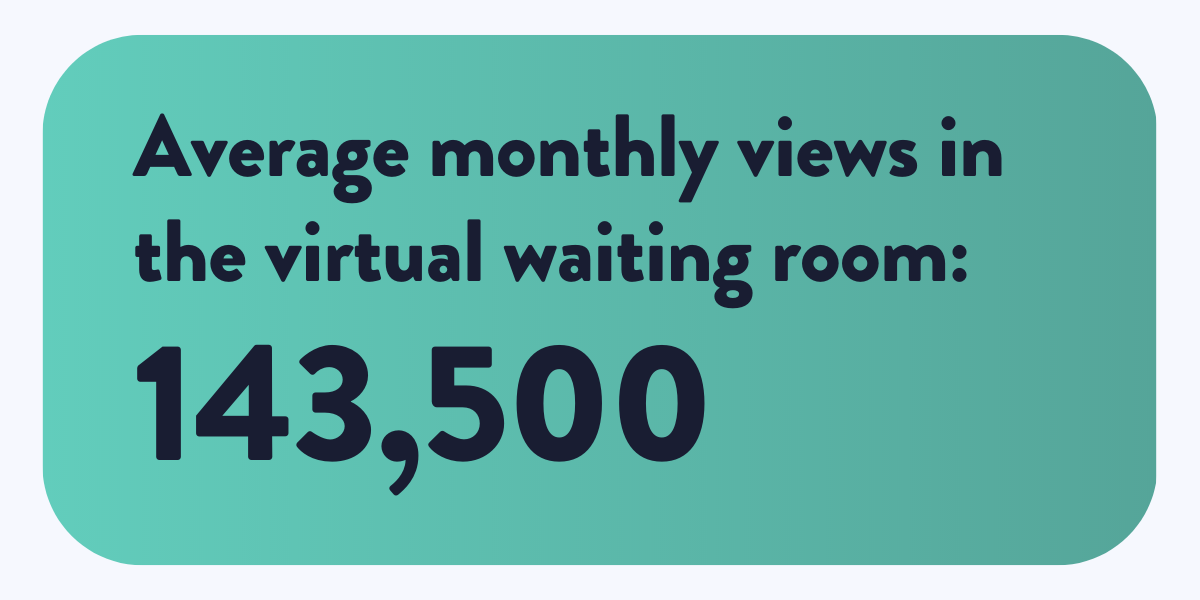 Benefits for Practitioners:
This feature encourages clients to stay engaged and focused while they wait, which can lead to higher attentive levels during the appointment. This can facilitate more effective communication and collaboration between practitioners and their clients, leading to better health outcomes. 
By keeping clients engaged, practitioners can better manage their time between appointments. Clients occupied with informative and entertaining content are less likely to become impatient or feel their wait time is prolonged.
These videos can promote healthy lifestyle choices, self-care techniques, and mental health resources, which can align with the practitioner's goal of promoting overall health and wellbeing. These videos can be leveraged to provide clients with additional tools and resources for managing health.
About Coviu
Coviu is Australia's most trusted virtual care solution, powering secure and feature-rich video and phone consultations, and is the most efficient way to deliver assessments virtually. Coviu is highly secure being ISO 27001 certified and end-to-end encrypted. It is a web-based solution (no downloads) that fits seamlessly in any healthcare business, working within your existing workflows.
To date, Coviu has delivered over 9 million healthcare consultations by over 90,000 users globally. Coviu aims to improve healthcare access for all and allows both patients and providers to discover the benefits of online consultations such as cost and time savings, reduced no-shows, improved patient satisfaction and greater flexibility.
We acknowledge and respect the Aboriginal and Torres Strait Islander peoples of Australia, and pay tribute to the wisdom of both past and present Elders.
We celebrate their connection to the land, waters and seas and acknowledge them as the first artists, the first storytellers, the first communities and first creators of our culture.
This land was, is and always will be Aboriginal land.